G-TIMELESS MULTIBEE, women's watch
The G-TIMELESS-MULTIBEE collection represents the excitement of nature and the Gucci aesthetic with a unique approach. This collection combines the world of fashion with the refined beauty of nature, creating elegant timepieces that reflect the complexities of life. The bees depicted in this series are a symbol of industriousness, sociability and cooperation.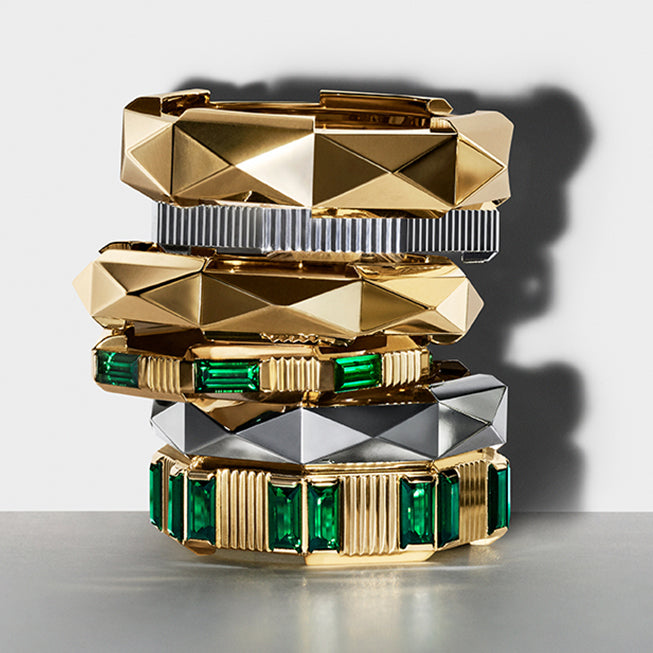 GUCCI LINK TO LOVE
Playing with different finishes and embellished with green tourmalines, the Gucci Link to Love fine jewelry collection is imagined to be combined in personal ways to embrace the House's spirit of individualism and self-expression.
SEE COLLECTION
INTERLOCKING G bracelet
Gucci INTERLOCKING-G jewelry is made of high-quality materials such as 925 silver or gold-plated silver, and features the signature Gucci logo that forms a letter "G" with double size interchange. These jewels are elegant and subtle, which makes them ideal for any occasion, from everyday looks to the most special occasions.